10 Sure Tips to Identify a Rogue Casino in Australia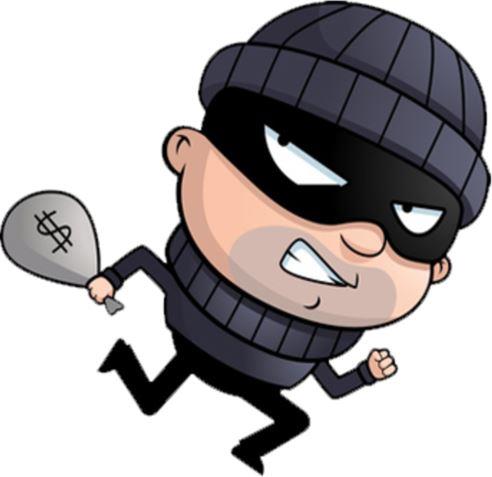 Australia is one of the countries that does not have clear legislation when it comes to online gambling, which has resulted in the creation of an iGaming black market. This carries huge financial risks for players, even though they are not subject to fines or jail time. The risk comes from their monetary transactions with such casinos which could then take away with the players' funds.
This is not to say the total lack of value online casinos in Australia. The opposite is quite true, and we can safely say that thanks to our expertise in this market. We review casinos on a daily basis, endeavoring to provide you with information before proceeding and playing online pokies or casino games for real money.
We are grateful to all of our readers who keep coming back to the site and reading our in-depth reviews, but we appreciate that there is a limit to the time you can invest in this. So, by reading our top 10 tips for identifying a rogue casino in Australia, we hope you will be able to stay safe online even without our help!
1. Less than 5 Games Providers
Software providers, also known as developers, are solely responsible for the games you play at online casinos. The casino itself is nothing without them as it is simply a website with bonuses and an active license.
When we talk about powerhouses in the online casino niche, we are referring to the platforms that collaborate with more than 20 gaming providers simultaneously, providing their registered users with a huge range of gaming options (typically over 3,000 ).
Each vendor tends to be recognized for different items; for example, NetEnt has very high RTP pokies with mind-blowing bonuses, while Playtech tends to offer progressive pokies based on movies and action characters. Other developers only produce live dealer games, etc.
So, finding an online casino with a range of online providers will ensure that you can try out a range of different games. Also, thanks to the hard work these iGaming providers put into their craft, you will be able to try out new games on a daily basis, as long as the site has various partnerships.
In Australia, many online casinos offer games from one provider, which tends to be Reel Time Gaming (RTG). This developer isn't bad at all, but they have around 200 pokies, 10 progressive games, and roughly 20 live casino and dealer games. Choosing an online casino exclusively powered by RTG will likely end up being boring and repetitive for you.
Therefore, we advise you to only play in casinos with a variety of software providers, setting the bar to a minimum of 5, with names such as the ones we list below being among those to watch out for:
Pragmatic play – a wide range of fixed jackpot pokies and live dealer games.
Evolution Gaming – live game shows and many live table games.
Big Time Gaming – Classic pokies and Megaways Slots.
Red Tiger Gaming – innovative bonus rounds and modern high-quality pokies.
Microgaming – premier table games and progressive jackpot networks.
2. Too impressive bonuses
Casino bonuses are great because they keep players coming back to the site and getting something more for their money. For example, some casinos offer double the value a bettor will deposit in the casino, multiple times in a row. Other casinos might even offer exclusive free spins in addition to cash bonuses.
Despite the terms and conditions of these bonuses, which can normally be fulfilled within a reasonable period of time, many online casinos try to stand out through the use of great bonuses. Some Australian casino sites will even offer a 500% deposit bonus on multiple occasions, sometimes up to $ 10,000 or more.
While these bonuses may seem like a great way to put the odds in your favor and win huge sums of money from online gambling, these offers usually attempt to make up for a shortfall in other areas.
When a casino is offering a ridiculously generous bonus, it is very likely that they will have set up Ts Cs which will make it almost impossible for the player to withdraw real money. In other cases, the casino may categorically refuse to pay its winners and defraud as many players as possible until it closes. Either way, if you see a very high welcome bonus, be careful and think twice before joining the casino. Legit online casinos generally tend to offer bonuses like the following:
100% deposit bonus up to $ 200
Up to 200 free spins
$ 10 no deposit bonus
20 free spins no deposit
75% to 125% match bonus up to $ 500
3. No Live Games
Even though we are primarily discussing slot machine platforms in this article, live dealer games and live pokies are the latest innovation in the industry. In 2022, real gambling offers nothing more than online casinos; as long as they offer real dealer tables in addition to RNG slot machines and casino games.
It doesn't matter if you are a pokies fan, if a casino site is running without a live dealers games option then you might feel disappointed when you are in the mood to play roulette or want to try out your gambling skills. blackjack card counting.
Always think ahead and choose a casino site that will cover not only your current needs but also your future.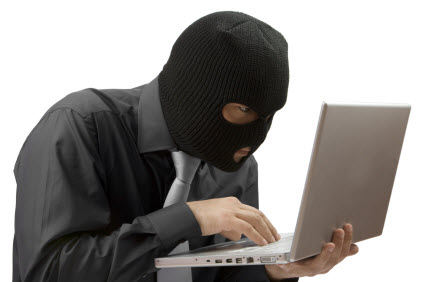 4. Bot Customer Support
One trend that caught our attention in 2022 is the lack of a real customer service team at some casinos. Many platforms in Australia offer bot customer support exclusively, in which the chat room is trained to be polite and attentive, but only in relation to a number of predetermined topics.
When playing online, you may face several issues. The bot will most likely successfully direct you to the appropriate tab in the casino – but it won't really understand the depth of your concern. A game may have fallen behind, or you may need help adding a banking method. An automated assistance system will simply share a set of steps with you, instead of actually helping you along the way.
Australian players spend a lot of money on gambling and online casinos, so the site should at least use some of those funds to provide the top 10 services to its users.
5. Lack of Information About the Company
All licensed platforms are required by law to provide their registration number and company information at the footer of the casino website. These should always be displayed, regardless of which tab a player is using.
The information should be included in the official name of the operating company, its license registration number and validity dates, as well as its office address. Many online casinos in Australia are licensed but are reluctant to add such details to their website so that they are not followed by Australian authorities and fined for ignoring the applicable laws of the country.
However, if you choose to play at such a casino, it is very likely that you will not have a third party to ask for help if you have any issues with the casino. We strongly advise you to stay away from casinos that do not display the required details in their footer and only stick to those that are transparent about their official details.
This way you will be aware of, for example, a site operated by a provider that has received many complaints from players or has no license.
6. No Official License
We've covered this before, and it should be obvious to most seasoned casino players, but the importance of an active gaming license cannot be overstated. An unlicensed online casino is like any other website on the Internet. It's like paying a site to buy shoes, which actually doesn't have any shoes available.
If an online casino is unlicensed, there is no guarantee that it will meet the required standards of the iGaming industry; like paying your winnings, offering fair and tested games, protecting your money and personal information, etc. On the other hand, if you are having issues with any of the above areas at a licensed online casino, you can contact the licensing authority and report the casino. Then the casino will either be forced to resolve the issue or be subject to fines/loss of its official license.
Most Australian online casinos are licensed by the Government of Curacao as it is the only organization that does not prohibit operators from offering their services in our country. It is not the most trusted authority, but even a license from these origins adds a layer of security.
Nonetheless, you might come across unlicensed casinos that actually follow best practices; this will likely be the case with brand new casinos, but you'd better stay away from them as well; since nothing prevents them from refusing to pay a large sum of money, in the event of a lucky jackpot, for example.
7. RTP not Audited Publicly
Most online casinos in Australia don't follow this standard, to be honest. Nonetheless, if you read our casino reviews, you may find platforms audited at random times by independent bodies in terms of how their games run fairly. This practice was established due to certain malpractices of licensed sites, which falsified their games. For example, a game with an RTP of 96% could be modified to have an RTP of 70%.
This practice is still prevalent in physical casinos, but due to the establishment of various official authorities, casino sites are reluctant to perform such actions. The best way to know that you are playing at a casino with industry-defined fair odds is to only play online websites that allow independent organizations to test their games for fairness.
8. Single Payment Method
Powerful online casinos tend to offer 20+ banking options, so all players can find something to suit their needs. Of these, the most popular trend to be debit and credit cards (Visa / MasterCard / Maestro), e-wallets (Skrill, Neteller), bank transfers, prepaid cards (PaySafeCard, Neosurf), and more recently crypto-currencies (bitcoin, Ethereum, Litecoin, etc.).
Depending on the method a player chooses, there is a varying degree of transaction limits, processing times, safety, security, and overall convenience. Therefore, finding a casino that has multiple methods will not only ensure that you can deposit money, but also that you can withdraw funds.
Australian casinos tend to have a limited range of options. Nonetheless, you can easily locate any of our casinos that allow deposits and withdrawals via e-wallets, bank transfers, paper checks, and cryptocurrencies. Avoid casinos that will only offer you one option at all costs, as you might not verify this method and therefore lose all of your bankroll.
9. Lack of VIP Program
We've covered online casino promotions and things to watch out for, but there is another area you should watch out for. Loyalty and VIP programs can be a source of huge rewards for players who stay loyal to a particular online casino and keep coming back to it.
You may be able to redeem points for cash, earn free spins, receive withdrawable money, and many other benefits. On top of that, these programs tend to follow the casino theme, providing an added element of excitement.
Yet, many online casinos simply offer a standard loyalty program, through which players can transfer points for cash at an extremely low rate. Many Australian casinos don't even bother to create a themed VIP section and just have a CP program.
If you are a heavy gamer or the type of gamer who sticks to their initial choice of platform, then carefully read the rewards you could get by playing at the same online casino for a long time.
10. Available Only in Australia
This is often the case with some operators being only available for real money registration and play in Australia. It wouldn't affect us in the case of another country, but Australia is one with really complicated laws. So operators who only allow Australian bettors to register and play casino games are likely to be sketchy, aiming to steal players' money.
On the other hand, if a site is available worldwide, especially if it also has a large player base, it is unlikely to be trying to rip players off. In addition, sites that operate in Europe still have a license, and therefore have a higher security rate.
11 Pointers to a Great Pokies Site
So far, we have covered the elements that determine the safety and value of an online casino, based on the weak points that we have noticed in various online casinos in Australia. Still, it's just as important to be aware of what sets a platform apart from others because of its positive elements. Many of them are the exact opposite of those we discussed above; the list is just there to save you time:
Official license.
Company and license information are listed on the website.
Pokies from several software vendors.
A minimum of 3 games with a live dealer.
Various ongoing bonuses and a strong VIP program.
A rewarding deposit bonus, ideally accompanied by a few free spins.
RTP publicly audited and site tested for security by independent bodies.
Easy to use interface and mobile-friendly website.
Available in various countries, without any major complaints.
Friendly and attentive customer service from real agents 24/7.
A minimum of 3 deposit and withdrawal methods for Australia.